We keep on investing in Alicante, our most successful city in terms of revenues and occupancy rate. Since our first investment in Calle Mayor many things have changed in the city. A new legislation has come into place, and now it´s becoming harder and harder to get a new license, which is good news if you hold one.
We are back with another fantastic opportunity. Another apartment that has been running as a vacation rental property with excellent results, and you are going to understand why.
Main characteristics of the apartment are: views and location, and this apartment has plenty of both. We have invested in attics, and well located apartments before, but this one is something else. It is located right in the center of downtown (Casco Antiguo). Surrounded by restaurants, bars and clubs, with a huge terrace to enjoy astounding views to the Santa Barbara Castle (the most important monument). Our guests will fall in love with our fantastic terrace.
This is some reviews from the current listing: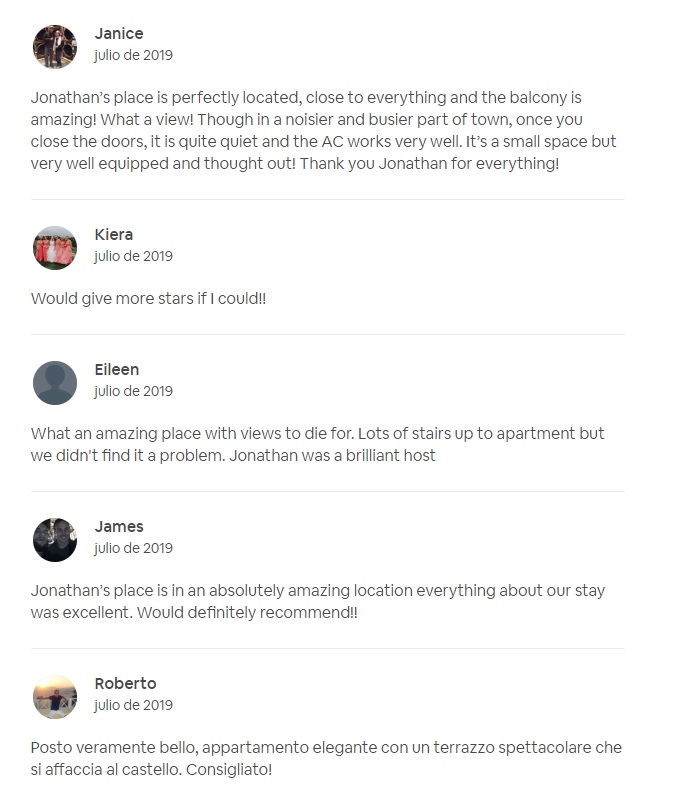 Regarding the apartment is a one bedroom and one bathroom apartment with a huge terrace with astounding views from the Santa Barbara Castle. It is a fully decorated and romantic apartment, to enjoy Alicante and its worm weather all year long. A perfect opportunity to invest in a beautiful opportunity that has been generating more than €20K since 2017.